The Bible and Self Esteem
Posted on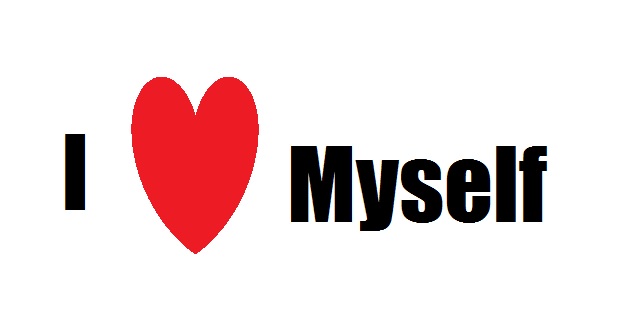 The Bible and Self Esteem by Jonathan Hewett
What verses in the Bible help you with increasing confidence in yourself? With regard to verses in the Bible helping to increase confidence in yourself, we need to start by realizing just what condition we are in. We are told by many today that man is the ultimate being, the final development in evolution, the one who can achieve anything. If you believe it, you are it and if you believe you can do it, then it's done. These are statements that are all too commonly heard today.
However, the Bible is very clear on the state of man. First of all, before we can even begin to look at the question of confidence, we need to look at our state before God. Consider the following verses carefully.
Psalm 14:1-3

"The fool hath said in his heart, There is no God. They are corrupt, they have done abominable works, there is none that doeth good. The LORD looked down from heaven upon the children of men, to see if there were any that did understand, and seek God. They are all gone aside, they are all together become filthy: there is none that doeth good, no, not one."

Psalm 51:5

"Behold, I was shapen in iniquity; and in sin did my mother conceive me."

Psalm 58:3

"The wicked are estranged from the womb: they go astray as soon as they be born, speaking lies."

Romans 3:23

"For all have sinned, and come short of the glory of God;"

Romans 6:23

"For the wages of sin is death; but the gift of God is eternal life through Jesus Christ our Lord."
The first thing we need to realize is that we all, every one of us, are not only sinners now, but were conceived and born in sin. This sin nature separates us from God, and until that situation is remedied in our own personal lives we will remain separated from Him and in danger of hellfire.
The remedy is only found in one Person; the Lord Jesus Christ.
John 3:16

"For God so loved the world, that he gave his only begotten Son, that whosoever believeth in him should not perish, but have everlasting life."

John 14:6

"Jesus saith unto him, I am the way, the truth, and the life: no man cometh unto the Father, but by me."

2 Corinthians 5:21

"For he hath made him to be sin for us, who knew no sin; that we might be made the righteousness of God in him."
It is my personal belief that a lack of self confidence often stems from a lack of self worth. This can result from a whole host of circumstances in our lives, yet Satan will seek always to remind us of these. Yet, the wonder of the Gospel is that the Lord Jesus Christ proved to us our own worth by dying for us at Calvary, that through faith in Him we might be saved. We need to understand just how much God loves us.
John 15:13-14

"Greater love hath no man than this, that a man lay down his life for his friends. Ye are my friends, if ye do whatsoever I command you."

Romans 5:7-8

"For scarcely for a righteous man will one die: yet peradventure for a good man some would even dare to die. But God commendeth his love toward us, in that, while we were yet sinners, Christ died for us."

1 John 3:16

"Hereby perceive we the love of God, because he laid down his life for us: and we ought to lay down our lives for the brethren."

1 John 4:10

"Herein is love, not that we loved God, but that he loved us, and sent his Son to be the propitiation for our sins."
You see, we all need to realize that God loves us, God loves you as an individual, just the way you are, and he openly displayed that love for you by the giving of His Son, the Lord Jesus Christ at Calvary. When we accept this wonderful truth, His precious blood cleanses us from all our sin, and we stand redeemed in Him. We can then more fully understand the wonderful statement made in Hebrews 2:11 "For both he that sanctifieth and they who are sanctified are all of one: for which cause he is not ashamed to call them brethren."
Those who trust in the finished work of the Lord Jesus Christ for their salvation He is not ashamed to call brethren. What a wonderful truth that is. Now if Jesus Christ is not ashamed of us, why should we be ashamed of ourselves? We can rest and glory in Him, and we can learn the truth that the apostle Paul learned that could make him say of the Lord Jesus Christ in Acts 17:28 "For in him we live, and move, and have our being; as certain also of your own poets have said, For we are also his offspring."
When we become a Christian, we become a new creature in Christ. Old things are passed away, and we live in Him. Therefore, our confidence is not in ourselves, what we can do, or how good we are; our confidence is in Jesus Christ and what He has already done. Some verses that might help with this are:
Psalm 118:8

"It is better to trust in the LORD than to put confidence in man."

Proverbs 3:26

"For the LORD shall be thy confidence, and shall keep thy foot from being taken."

Proverbs 14:26

"In the fear of the LORD is strong confidence: and his children shall have a place of refuge."

Philippians 4:13

"I can do all things through Christ which strengtheneth me."

1 John 2:28

"And now, little children, abide in him; that, when he shall appear, we may have confidence, and not be ashamed before him at his coming."

1 John 5:14

"And this is the confidence that we have in him, that, if we ask any thing according to his will, he heareth us:"
In the book of Ephesians Chapter 6 verses 11-18 we read of the armour of God that a Christian should always find himself clothed in. Prior to these instructions, we read in verse 10 the following words: "Finally, my brethren, be strong in the Lord, and in the power of his might."
I think that sums up what I'm trying to say about self confidence. It's all about the Lord Jesus Christ, who He is, what He's done and how He is with those that trust in Him.